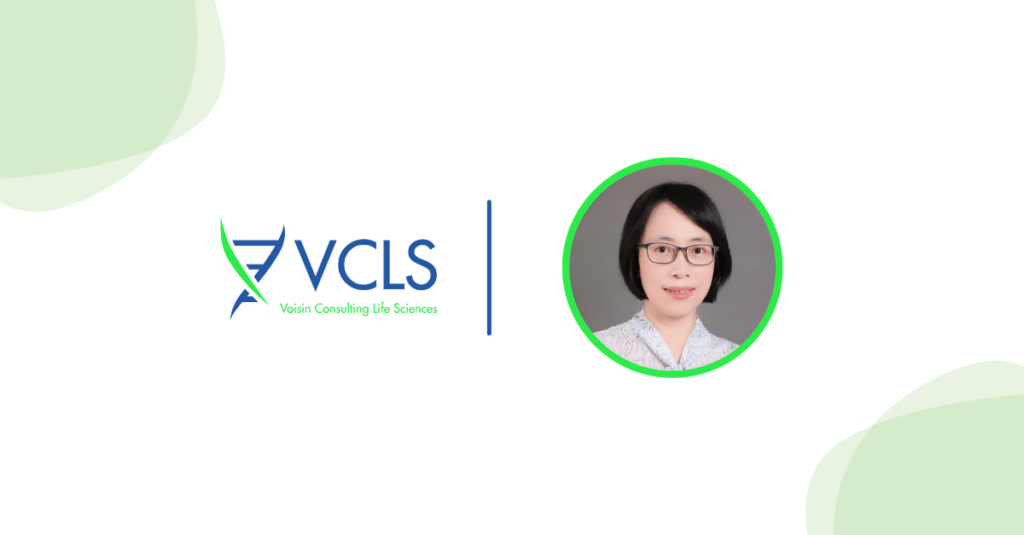 Paris, France, September 6th, 2021
Voisin Consulting Life Sciences (VCLS), a leading global regulatory science and clinical consultancy company from preclinical to post-launch, today announces the appointment of Dr. Linsen Du as General Manager of VCLS China to help Biotech, Pharma and MedTech companies efficiently navigate the regulatory landscape in China and the APAC region.
Dr. Du brings over 15 years of experience in regulatory science and medical affairs. She joins VCLS after serving as Vice President, Regulatory and Medical Affairs of BravoVax, a Wuhan, China-based biotech company where she played a major role in directing the development of multiple biologics including rotavirus vaccine, pneumococcal conjugate vaccine and COVID-19 vaccine. Dr. Du was previously a lead scientist at Covance (now known as LapCorp Drug Development) (Asia) Pte Ltd., Central Laboratory Services Singapore, where she successfully designed custom assays for clinical trials and lead the regulatory validation of new assays. She recently consulted for the Vaccine Program in China of the Bill & Melinda Gates Foundation.
Dr. Du received her bachelor's degree from Zhejiang University (Hangzhou, China) and she pursued her graduate study in Singapore and received her PhD in Biological Sciences from National University of Singapore. She also had postdoc training in translational research at the Cancer Science Institute of Singapore (Singapore) in her early career.
"We are delighted to welcome Dr. Linsen Du", says Emmanuelle Voisin, PhD, Founder and CEO, VCLS. "Linsen's extensive experience in regulatory science and medical affairs, as well as her commitment to innovation in biomedical science will bring compelling value to our organization and to our clients. We are also happy to initiate with Dr. Du a new phase of VCLS corporate development in South-East Asia allowing VCLS to offer global and integrated development services over Europe, North America and now China."
"China's landscape for clinical development is rapidly changing. The National Medical Products Administration (NMPA), the Chinese Agency regulating drugs and medical devices, is taking many initiatives to accelerate innovation and to become a world-leading regulatory body. I am thrilled to join VCLS to establish its practice in China and in the APAC region while nurturing life sciences companies in their regulatory, market access and clinical trial development in that part of the world." says Dr. Linsen Du.
About VCLS
VCLS is a global regulatory science and clinical consultancy firm, which guides biotechnology, pharmaceutical and MedTech manufacturers throughout product development and market access. From early-stage to patients, VCLS assists innovators by designing product development strategies that optimize clinical development to drive commercial success.
The firm offers integrated solutions with regulatory and market access development strategy, chemistry formulation, manufacturing scale-up & control services, nonclinical & clinical regulatory development planning, clinical trial operations, safety monitoring, thanks to continuous interactions with regulators and payers. With offices in Cambridge, and Somerville (MA & NJ, USA), London (UK), Paris and Rennes (France), Lausanne (Switzerland), Copenhagen (Denmark), Antananarivo (Madagascar), Bangalore (India) and now Shanghai (China), VCLS serves a broad range of developers and investors in life sciences.
For more information, visit www.voisinconsulting.com
Media contact:
Zhengxi Danard
Marketing Director, VCLS
+33 1 41 31 89 90