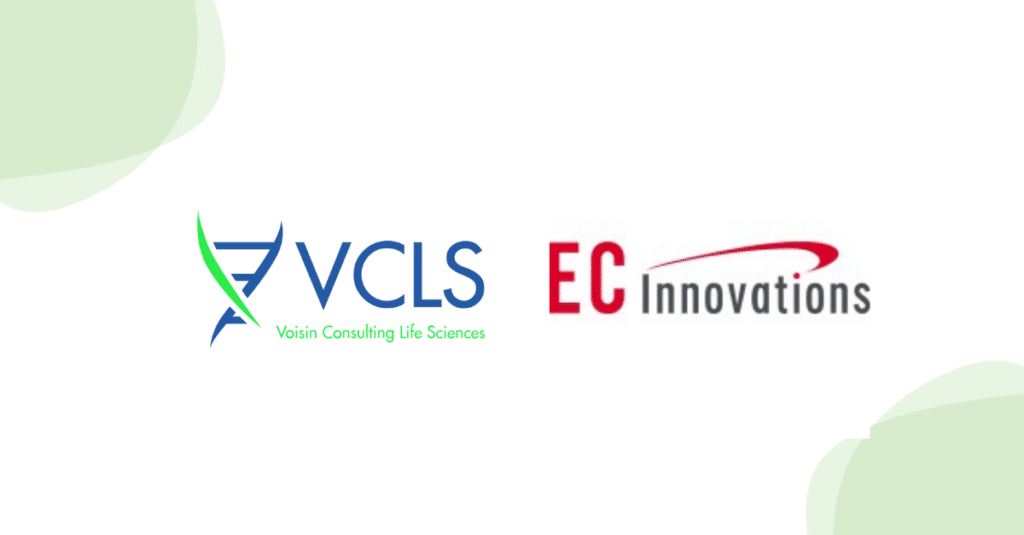 Paris, France, April 19, 2022
Voisin Consulting Life Sciences (VCLS), a leading global regulatory, access to market and clinical consultancy, today is pleased to announce a strategic partnership with EC Innovations in China, a global localization service provider with extensive experience in translating highly regulated life sciences & medical content. The alliance between VCLS and EC Innovations is set to build a long-term and robust relationship to further grow and enhance both companies' capabilities to provide mutual clients with a higher level of services.
As life sciences and medical industries gather pace and expand globally, regulatory and clinical requirements have become increasingly demanding, stringent and specific, with standards varying between countries. To ensure compliance across this complex regulatory landscape is thus a challenge for any company preparing to expand its footprint and strengthen its presence in foreign markets.
As a matter of course, the complex and ever-changing regulatory requirements call for a comprehensive solution to meet all needs with regard to regulatory consulting, clinical research and medical translation. Hence, this highly anticipated partnership shall bring together industry-leading regulatory consulting services from VCLS and high-quality translation & localization services from EC Innovations to unlock the potential of a full range of consulting & translation solutions. The combined resources, technologies and expertise of the two companies shall enable us to make multilingual compliance issues as painless as possible, helping complete transnational submissions, clear regulatory hurdles and shorten time to market.
As part of this partnership, VCLS and EC Innovations will jointly host multiple virtual and in-person events each year, sharing the knowledge and experience of the leading subject matter experts and our partners to guide clients in complying with the strict regulatory requirements in the life sciences and medical industry.
Dr. Linsen DU, General Manager of VCLS China said:"We at VCLS are excited to combine forces with EC Innovation. We believe that this is a perfect fit to facilitate our local and international clients who need to bring their innovative healthtech products faster to the highly regulated market, to the patients. We are looking forward to developing this partnership further towards achieving common goals."
"Our Life Science Business Unit works for hundreds of pharmaceutical/medical device companies in all kinds of application dossier translation. We are so thrilled to partner with VCLS, who has a deep knowledge and expertise of the global regulatory affairs and clinical consultancy," said Jane Du, Managing Director of EC Innovations (Chengdu), Inc. "This partnership enables us to further assist our clients in navigating the regulatory challenges and ensuring compliance with region-specific language requirements."
About VCLS
VCLS is a global regulatory science and clinical consultancy firm, which guides biotechnology, pharmaceutical and MedTech manufacturers throughout product development and market access. From early-stage to patients, VCLS assists innovators by designing product development strategies that optimize clinical development to drive commercial success.
The firm offers integrated solutions with regulatory and market access development strategy, chemistry formulation, manufacturing scale-up & control services, nonclinical & clinical regulatory development planning, clinical trial operations, safety monitoring, thanks to continuous interactions with regulators and payers. With offices in Cambridge, and Somerville (MA & NJ, USA), London (UK), Paris and Rennes (France), Lausanne (Switzerland), Copenhagen (Denmark), Antananarivo (Madagascar), Bangalore (India) and Shanghai (China), VCLS serves a broad range of developers and investors in life sciences.
For more information, please visit www.voisinconsulting.com
About EC Innovations
For 25 years, EC Innovations has been empowering communications for leading multinationals. Originally known as a supplier to suppliers, EC Innovations has quickly become one of the fastest growing multilingual Language Service Providers in the marketplace and the world. EC Innovations' specializations include customized hybrid models/technology solutions to fit any budget and subject matter expertise for most industry verticals.
Today, EC Innovations has grown into 3 regional headquarters (Singapore, Budapest, Wilmington) and a total of 9 strategic global offices, 500 plus full-time employees; offering full localization support into 130+ languages and 260 locales.
For more information, please visit www.ecinnovations.com