VCLS aims to control and reduce its environmental footprint. We have launched several initiatives to identify major environmental impacts. The optimization of processes through telecommunication, the reduction of waste and the mobilization of staff are some of the areas that are being targeted.
Green IT
Green IT equipment represents one of the biggest challenges in terms of carbon footprint. In order to reduce the impact our use of technical devices on the environment, we have established certain guidelines:
Only purchase Energy Star certified PCs.
Give a second life to the former computers.
Favor quality products to assure a longer life span.
Educate collaborators on responsible use of technological devices
Recycling with
Our waste management policy focuses on recycling and shredding the waste produced on-site.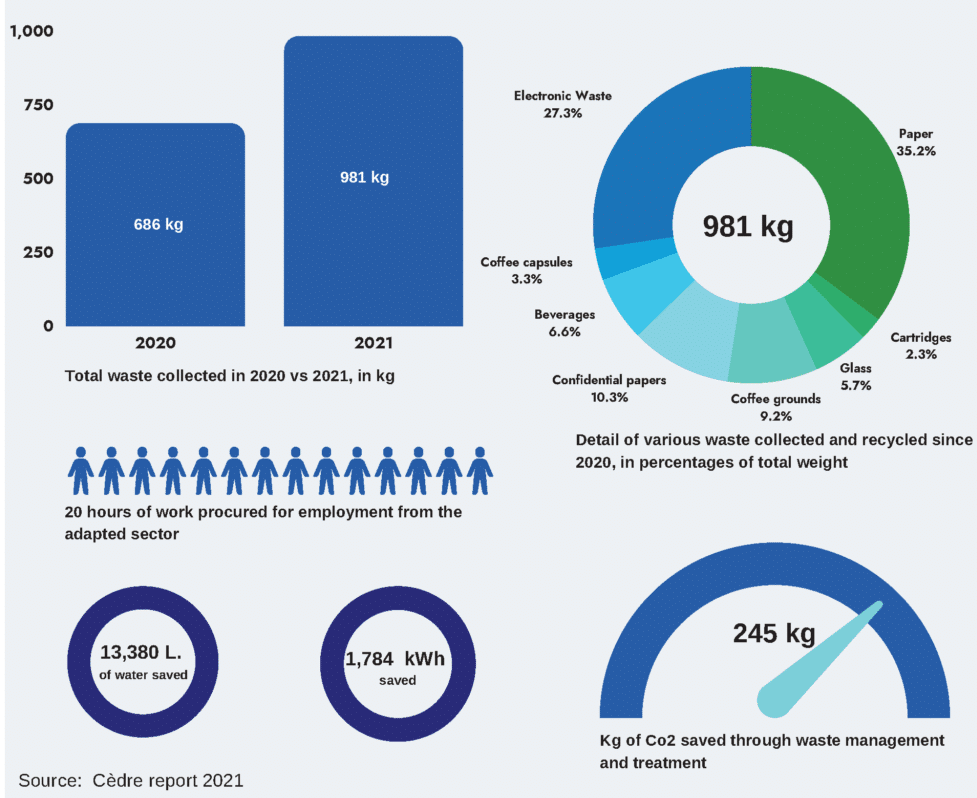 Mobility
To limit the impact of our business trips, we have deployed high-performance videoconferencing equipment and reduced the amount of unnecessary business travel. Most locations also provide collaborators with a bicycle garage, and we started to equip parking slots for cars with electrical outlets to charge vehicles. We have introduced a mobility plan to encourage the use of public transportation methods.