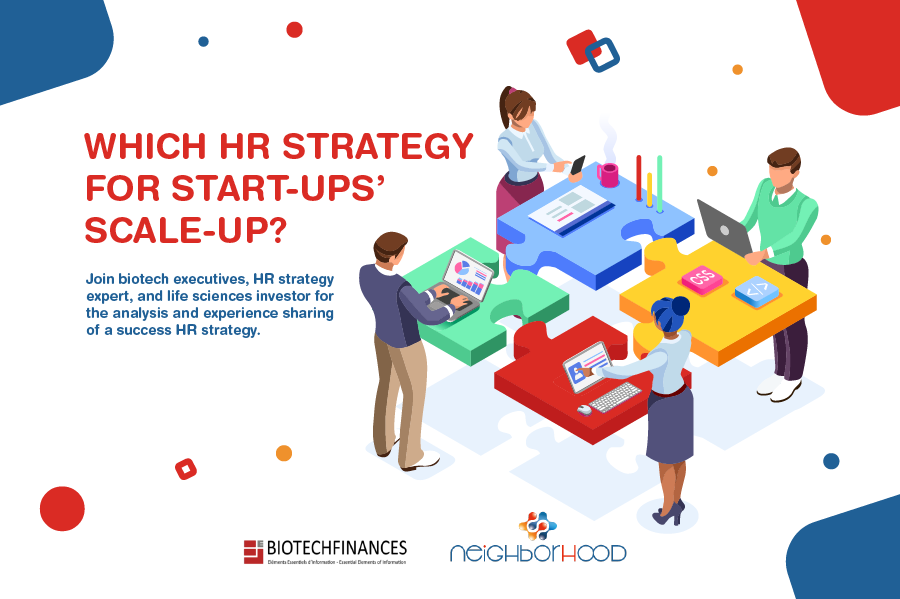 Event of
Wednesday, July 3, 2019 - 18:00
Attract talent, choose the right profiles, ensure team cohesion, grow human capital: the HR strategy is a key ingredient in the success of the entrepreneurial adventure, at every stage of development. It is however often overlooked in start-ups when all the attention is turned towards technological development and fund raising. Negligence can become a flaw in the scale-up phase. What is an HR strategy, why should it be defined from the first investments, how to do it and what are the benefits?
Analysis and experience sharing, this roundtable will bring together biotech executives, HR strategy expert, and life sciences investor and will be led by Pierre-Louis Germain, journalist, and editor-in-chief of Biotech Finances.
We'd love to get to know you
Join us, we offer you an extraordinary chance to learn, to develop and to be part of an exciting experience and team.
Tell us your story