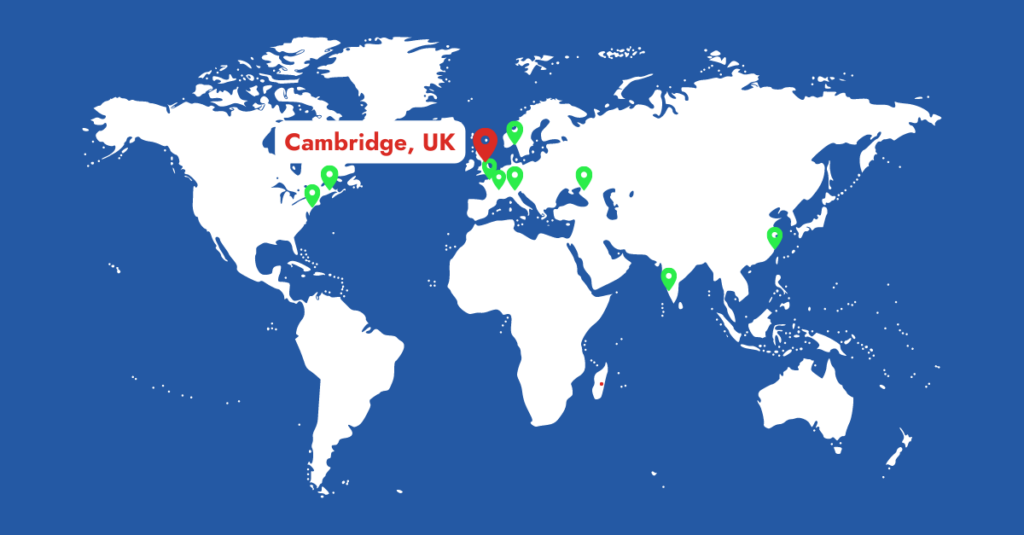 Paris, France, August 23, 2022
We are delighted to confirm St John's Innovation Centre, Cambridge, UK as the latest VCLS global location. The establishment of our presence in this major UK science and technology hub is a key stage in our UK growth strategy.
Paul Cooper, Commercial Director & Head of UK Operations, commented, "The total investment in the UK's bio sciences sector hit a record £4.5 billion in 2021, with 83% of that investment concentrated in the Golden Triangle of Cambridge, London and Oxford. Our presence in Cambridge makes working with clients and partners even simpler."
We look forward to connecting and fully participating in the local innovative environment, and to introducing our own novel initiatives, such as the Neighborhood program, to fulfil our mission of being the global reference partner to expedite access to innovative medical products to patients in regulated markets. This initiative will be led by newly appointed Angela Bonich, Head of Business Development, Europe.
"Together with VCLS' UK team of experts, and our wider international team, I am excited to be a part of our growth strategy and supporting innovation in the region." said Angela Bonich, who leads the business development in Europe.