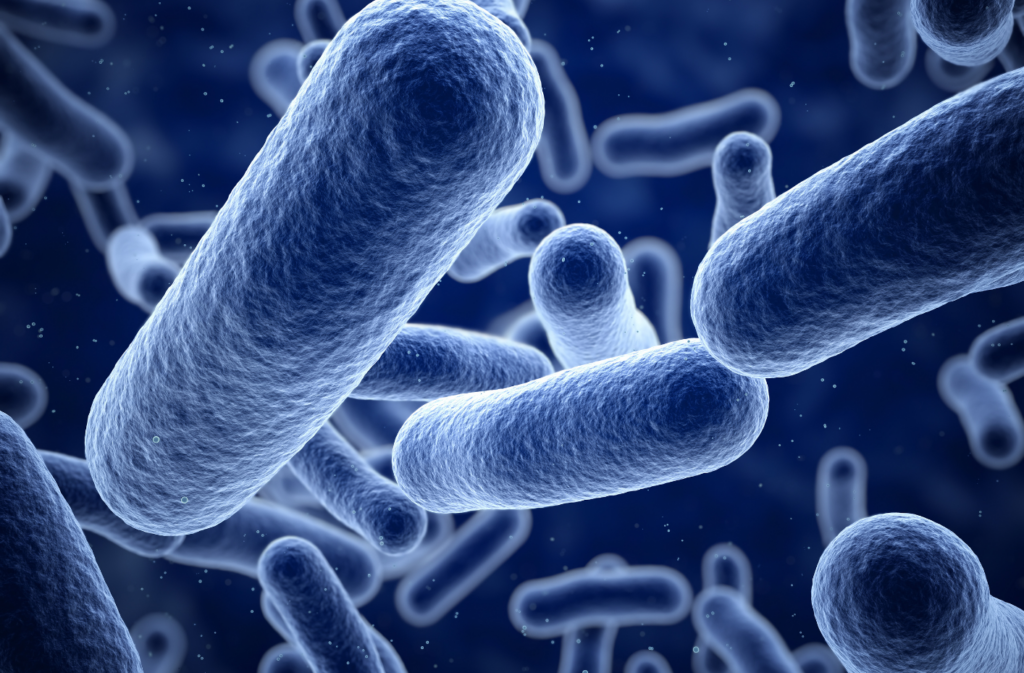 The current European regulatory framework for Blood Tissue and Cells is being replaced by a new Regulation, which includes a few changes impacting the development of Substances of Human Origin (SoHO). In an effort to harmonize European requirements while ensuring high quality and safety of SoHO, the Regulation aims at facilitating and securing the upstream supply chain and exchanges of substances across borders of the European Union (EU).
These substances range from blood, cells, and tissues – and will now cover additional substances including intestinal microbiota. This presented the perfect opportunity to initiate a discussion on the content of the Regulation and its expected impacts on the microbiome market in the EU between Dr. Carole Schwintner (Chief Technology Officer) and Dr. Alice Rouanet (Regulatory Affairs Specialist) at MaaT Pharma and Clara Desvignes (Associate Director, Microbiome) and Dr. Lionel Mavoungou (Senior Regulatory Scientist, CMC) at Voisin Consulting Life Sciences.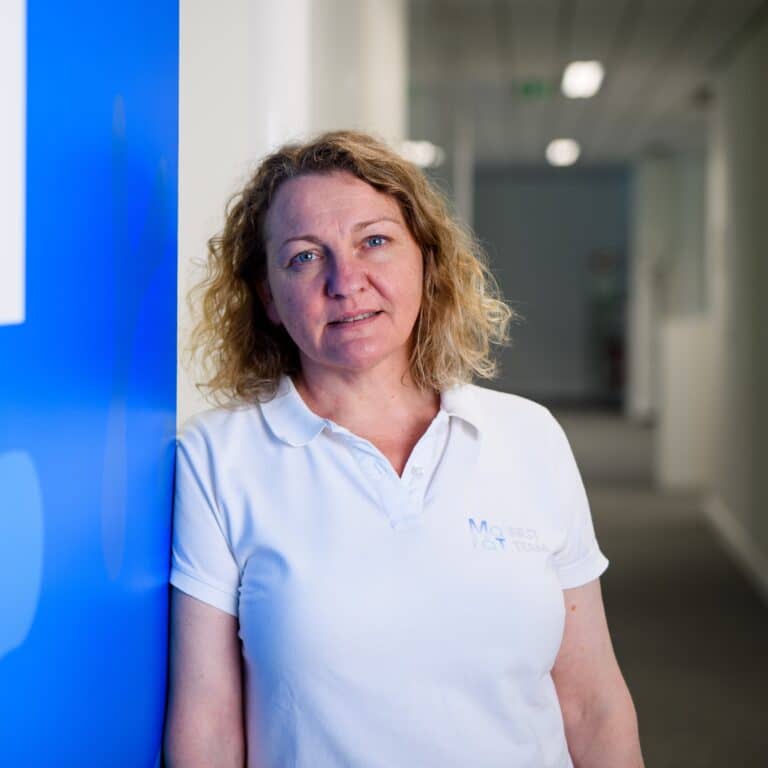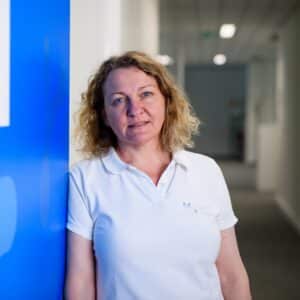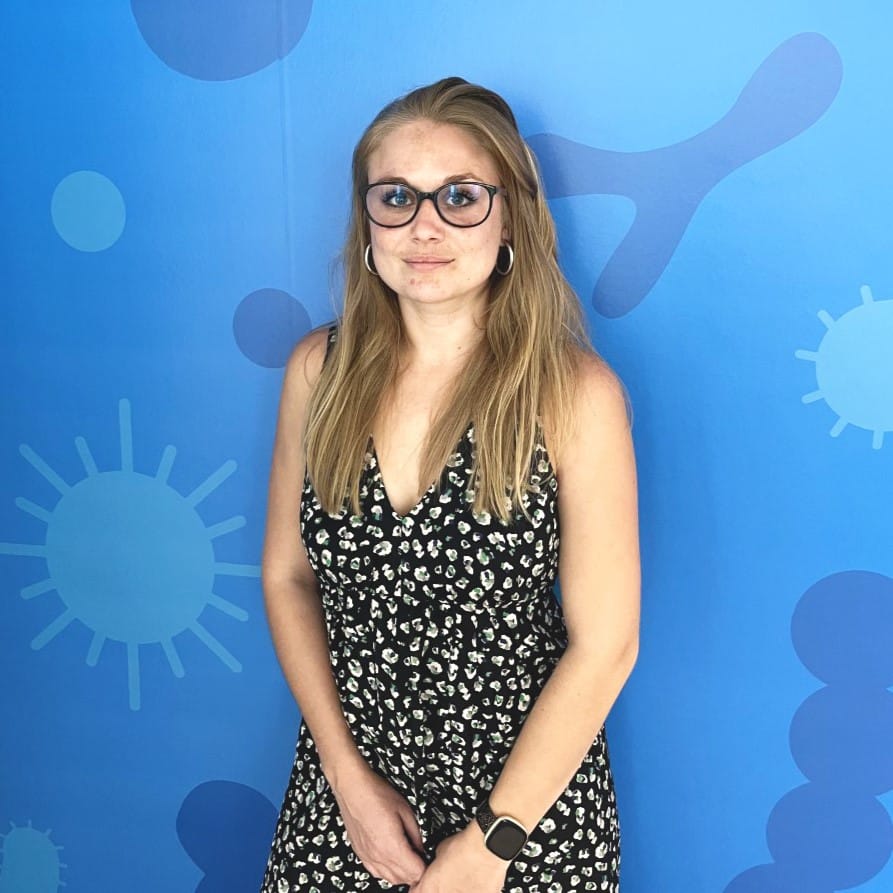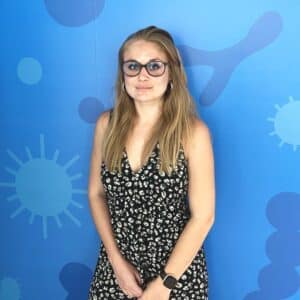 Dr Carole Schwintner (Chief Technology Officer) and Dr Alice Rouanet (Regulatory Affairs Specialist) at MaaT Pharma
Voisin Consulting Life Sciences (VCLS) is a global reference partner aiming to expedite access of HealthTech products to regulated markets. VCLS supports the development of Microbiome products at all stages of development, relying on a taskforce of technical and regulatory experts including Chemistry, manufacturing, and controls (CMC), nonclinical, clinical, and regulatory strategists.
MaaT Pharma (MaaT) is a French clinical-stage biotech and a pioneer in the development of Microbiome Ecosystem TherapiesTM (MET) dedicated to improving survival outcomes for patients with cancer.
The Interview
VCLS: To set the scene, could you introduce MaaT Pharma, and detail how MaaT Pharma is involved in the field of microbiome therapies?
MaaT: MaaT Pharma have been developing Medicinal Products (MPs) for the treatment of dysbiosis[1] in oncology since 2014. In particular, our approach has been to restore microbiota eubiosis[2] in patients with liquid tumors who underwent intensive chemotherapies and antibiotherapies, which result in dysbiosis. By restoring the full microbiota, these patients may avoid and/or resolve complications, resulting in improved outcomes.
MaaT Pharma currently develops Medicinal Products at various stages of development. Our MET-N ("native") products MaaT013 and MaaT033 are in clinical development, while our MET-C ("cultured") platform has generated one preclinical candidate to date.
MaaT013, developed for the treatment of acute Graft-versus-Host Disease, is in clinical Phase III in 6 European countries and is composed of pooled allogeneic faecal microbiota. MaaT033, is an oral formulation of the same active substance to be used as an adjunctive and maintenance treatment to Hematopoietic Stem Cell Transplantation. MaaT033 has completed a Phase Ib and a Phase IIb is planned to start by end 2022. One of the specificities of the MET-N products is that we pool microbiota materials to provide a more diverse and rich collection to patients. By pooling, we aim at standardizing the products and overcome the possibility of compatibility issues between the donor and patient microbiota.
The pipeline also includes MET-C, a next-generation platform allowing the design and development of co-cultured microbiota for oncology applications: the first candidate is in preclinical stage.
VCLS: MaaT Pharma has been in the field of microbiome therapies for many years: what challenges have you met, how to overcome and adapt?
MaaT: There is a distinction to be made between Faecal Microbiota Transplantation procedure and Medicinal Products using faecal material as source material. One should not confuse the practice historically performed in hospitals with recently developed standardized MPs. From the beginning, we have positioned our product as MPs. We use faecal materials as starting material, to be further processed in a standardized and consistent final product with controlled specifications and of reproducible quality.
We faced different types of challenges in 3 major areas: Clinical, CMC and Regulatory. In 2015, the regulatory framework for faecal transplants was just nascent; Agencies such as FDA and ANSM[3] were the most advanced to set-up guidelines on faecal transplantation practice. Up until now, the status of both source materials and final products is still not consistent between the European Union (EU) and the United States (US).
From a clinical viewpoint, the main challenge was to develop specific and relevant secondary endpoints for efficacy while encompassing the product's mode of action through the microbiome. We received help from Agencies to select these.
In terms of CMC, the main challenge was the upstream supply chain: from donor vetting and management, stool sourcing and handling to the actual production process. Positioning our product as a Medicinal Product early on helped to guide the development. However, we still needed to adapt the drug quality paradigm to tailor the approach for process qualification and to establish a relevant analytical panel and specification, with no guideline preestablishing a state-of-the-art testing scheme for human faecal material. Thus, flexibility on Good Manufacturing Practice (GMP) requirements had to be put in place due to the nature of our materials.
From a regulatory standpoint, the lack of harmonization among European member states was a challenge. In some countries there was no specific status for stools as materials: these topics had to be discussed with Agencies separately. There was no established distinction between faecal transplantation as a procedure and stool used as a starting material for drug manufacturing. Furthermore, while some countries regulated Faecal Microbiota Transplants as drugs, the proposed requirements were not applicable to all procedures and products. Overall, the key is to interact with Authorities and proactively propose solutions, relying on scientific knowledge, practical considerations, and risk mitigation, and apply this approach iteratively based on the Agencies' feedback and concerns. This allowed us to move forward in the process and meet the expectations of authorities.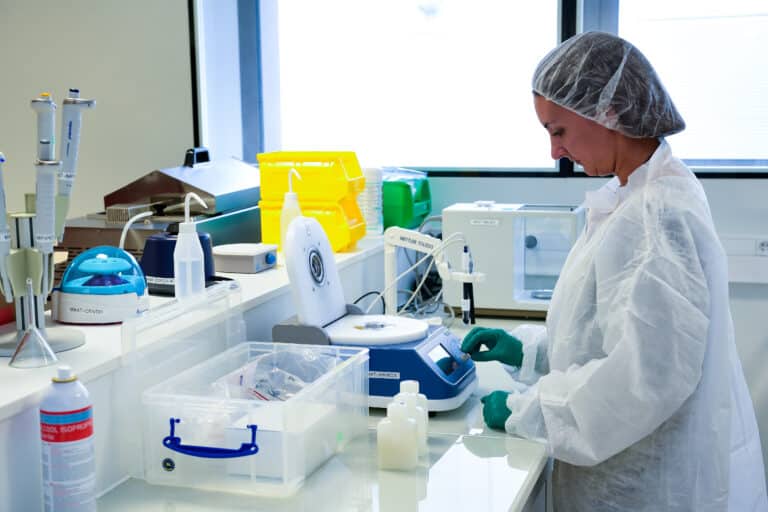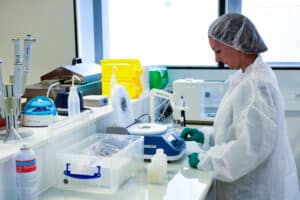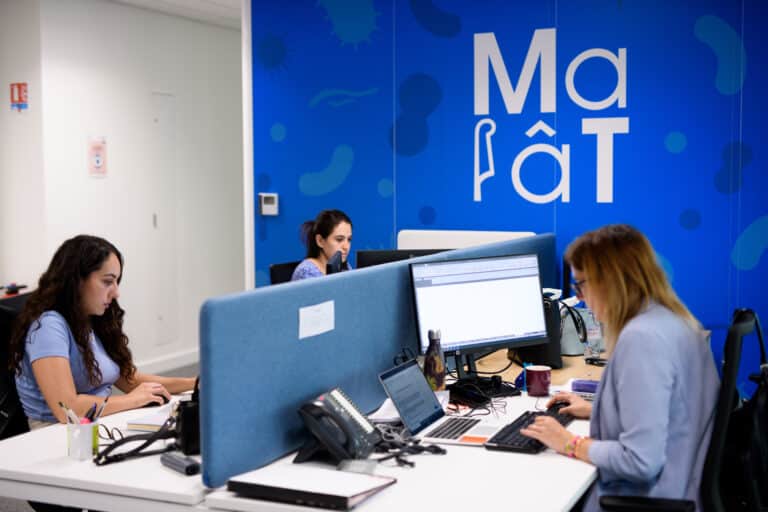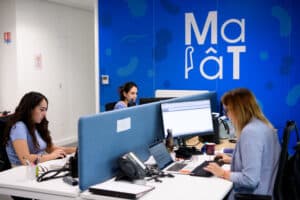 The MaaT Pharma Laboratories
VCLS: Interactions with regulatory agencies are key for developers and contribute to the evolution of the regulatory framework. Recently, a new Regulation proposal has been published related to Substances of Human Origin (SoHO Regulation), which would explicitly apply to intestinal microbiota. Regulation of most intestinal microbiota is to move from an unharmonized European environment to a single Regulation. Would you foresee this as a good compromise between harmonizing practices around FMT and applying flexibility in the less complex use of FMT, or a potential loophole for developing FMTs with fewer requirements?
MaaT: We welcome the fact that intestinal microbiota as a substance is now covered by a specific regulation aiming towards harmonization.
Terms such as 'minimally manipulated', 'substantially manipulated', 'prepared industrially' and 'manufactured by a method involving an industrial process' were introduced in different EU legislations to define the border between substances of human origin such as blood, tissues and cells, and medicinal products derived from them (such as ATMPs[4]). These legislations were not all established at the same time, which resulting in different terminologies being established over time. This led to discrepancies in the interpretation of the scope of these legislations and therefore in their application. The new Regulation will establish a single framework for all Substances of Human Origin, including intestinal microbiota, and future pharmaceutical legislation will be indicating whenever the Medicinal Product frameworks will take over while translating SoHO Regulation definitions into implemented technical requirements in these cases.
The SoHO Regulation is therefore a relevant harmonized umbrella and also relies on pre-existing legislations (for use of SoHOs in MPs, Medical Devices, etc.) for "borderline" products. From a global perspective, it is good that a specific framework is being established for "borderline" products, even if the border remains to be clearly defined.
VCLS: There have been multiple calls for harmonization of practices around faecal microbiota, either as product itself or as starting material. Considering your experience of using faecal microbiota for the development of Medicinal Products, do you anticipate that the inclusion of intestinal microbiota in the SoHO Regulation would be sufficient to allow safe use of FMT in a consistent manner across the EU?
MaaT: Presently, the Regulation is general. It will allow to apply the same approach for donor protection for all substance types, which is appropriate. We expect more details on the specific requirements, regarding donor screening for example and other FMT specificities to be provided in subsequent guidelines (e.g., guide to be provided by the EDQM[5] and the ECDC[6]).
It must be emphasized that the Regulation does not cover FMT procedure itself but the stool materials only. The donor management, ensuring donors are correctly qualified and monitored must be set apart from the sample management where the sample is used for a specific purpose in a product (placed inside a device, transformed as a MP, etc.). The SoHO Regulation is a first step to ensure appropriate clinical practices, but we believe that the final products will be covered by dedicated regulation.
VCLS: MaaT uses intestinal microbiota as starting material, which is described in the SoHO Regulation as 'of human origin'. Is this terminology adequate? Should intestinal microbiota be regarded as 'human' itself? Do you foresee any impact?
MaaT: By definition, the gut microbiota cannot be considered as part of the human body per se: it is mostly composed of bacteria and other micro-organisms that are non-human, even if they are found within the human body. Therefore, it is hard to consider intestinal microbiota as 'human'.
This being said, we deal with human donors and patients, and we need to protect both, ensuring their privacy and guaranteeing the quality of the material. The key point is to manage and monitor donors and handle their personal data. An adequate level of protection should be ensured without too many constraints. For example, we only analyze the non-human part of the DNA materials with our methods to protect the donor and their privacy.
VCLS: Do you foresee that the SoHO Regulation and expected complementary guidance is going to impact your manufacturing approach and your competitive environment?
MaaT: Having established our approach as a Medicinal Product manufacturer, MaaT Pharma will not be impacted: the requirements for MPs are clearly identified without room for interpretation on the product status.
In terms of competition, a harmonized framework on donor management and follow-up will help the field to have common ways of working. There is a need for minimal safety requirements that are common to all. Everything that contributes to a safer approach in FMT and Medicinal Products using faecal material as starting material development is beneficial not only to patients, but also to all developers.
Additionally, we consider that each stakeholder remains responsible for their specific product development, including driving a risk analysis adapted to each product in light of the targeted patient population. This should lead to determining an adequate set of controls. The appropriate upstream supply chain, process, control strategy and clinical evidence are key to address the challenges of the competitive environment and will ultimately support the development of complementary technical guidance applicable to all.
VCLS: Harmonization of requirements for raw materials and starting materials usually helps for upstream supply chain and materials availability considerations: could this have a positive impact on your activities or was it already addressed under your initial approach?
MaaT: To date, there is no common set of collection practices and testing relevant and sufficient for every usage. Because of the diversity in collection processes and donor populations, each developer establishes their own requirements for material eligibility.
At MaaT Pharma, we chose to organize collection with a dedicated partner, thereby securing our upstream supply chain. We apply a stringent donor selection process to manage donor risks and global cross contamination risks. Therefore, we anticipate that the new common rules from the Regulation are already enforced in our process and practices and should have only a minimal impact on our activities.
Beyond the Regulation, due to member state sovereignty, some local practices may continue to vary. For example, as new risks arose such as Covid-19 and Monkeypox, each authority provided specific requirements, notably on donor screening. When Covid-19 emerged, collection stopped for 6 months, and then we were able to develop new approaches in line with the regulatory Authorities' requirements to resume collection and clinical research.
The Regulation is an opportunity to harmonize and generate data in a more consistent way allowing the field to move forward. This first step is also a nice opportunity to improve traceability for both donors and recipients. The Regulation allows for local requirements in case of crisis. Standardized upstream supply chain for all usages is not expected any time soon.
VCLS: MaaT Pharma is also conducting activities for development of their products in the US. What are your views on the impacts of the evolution of the European framework on a global strategy when working in the microbiome therapies field in the next years? How can we anticipate the current differences between the two regions to evolve in the future?
MaaT: The two first regulatory authorities to draft FMT and stool management guidelines were the FDA and ANSM. With that first set of documents, we were able to apply a pragmatic approach aiming at compliance with elements common to both authorities. As of today, each EU member state and the US have their own approach but there are some similarities. With the SoHO Regulation, the EU is introducing a harmonized framework that could at one point converge with the FDA's. We are not there yet, but the current evolutions are paving the way towards a global development approach for these products.
As a final word, all stakeholders have a lot of expectations for the field, and we hope to be able to discuss the next updates and progress soon.
[1] Dysbiosis: Status of disturbance of the balance of the microbiome/host symbiosis
[2] Eubiosis: Status of balance of the microbiome of an organism
[3] ANSM: Agence nationale de sécurité du médicament et des produits de santé (French drug competent authority)
[4] ATMP: Advanced Therapy Medicinal Product
[5] EDQM: European Directorate for the Quality of Medicines & HealthCare
[6] ECDC: European Centre for Disease Prevention and Control
Published on: Dec 16, 2022