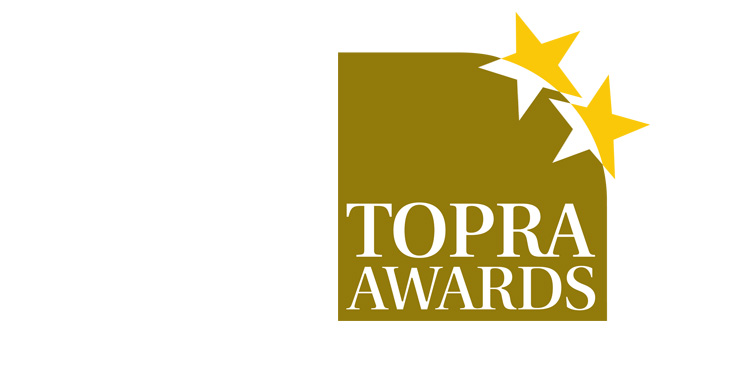 9 December 2014
Royal College of Surgeons, Lincoln's Inn Fields, London.
Voisin Consulting Life Sciences (VCLS) was awarded the prestigious 2014 TOPRA Award for Regulatory Excellence. Award winners were announced during TOPRA's (The Organization for Professionals in Regulatory Affairs) gala celebration, held at the Royal College of Surgeons in London.
VCLS is recognized for its work on a drug-device combination product for an orphan paediatric indication. The team was praised for its outstanding scientific and regulatory knowledge, its proactive approach and constant commitment to quality.
The TOPRA Awards reward excellence in regulatory science, and recognize the achievement of individuals, teams and organizations both within TOPRA and in the wider regulatory community. The judging panel comprised of 22 well-respected members of regulatory bodies, academia and the pharmaceutical industry, looking for a supporting organization playing a critical role in the drug development process and the full lifecycle of the drug.
This is a wonderful acknowledgement of our work, and of the achievement reached together with our client's team. This project also demonstrates the magnitude of the bridge that we have established across the Atlantic. Assisting European and American clients with registration in the US, and in Europe is our major strength. Our groups on both sides truly operate as a single team, and it is by no means a coincidence to obtain the award for this particular project, said founder and CEO Emmanuelle M. Voisin, Ph.D.

The most rewarding is that we were nominated by our clients. I am very proud that our team won such a prestigious award, also commented Executive Vice-President, Drugs and Biologics, David Uguen.
Support Award Criteria
The Support Award addresses five different criteria: quality, metrics, challenges, relationship, and commitment, as outlined by TOPRA below:
The quality of services and functions provided by the nominee;
The metrics to define the levels of success provided by the nominee, ie timelines, budget, quality;
If there were any particular challenges that made the service provision more difficult than might be expected;
The contribution made by the nominee to ensure the success of the relationship during the full duration of the support provided;
The commitment demonstrated by the nominee to complete the supporting role.