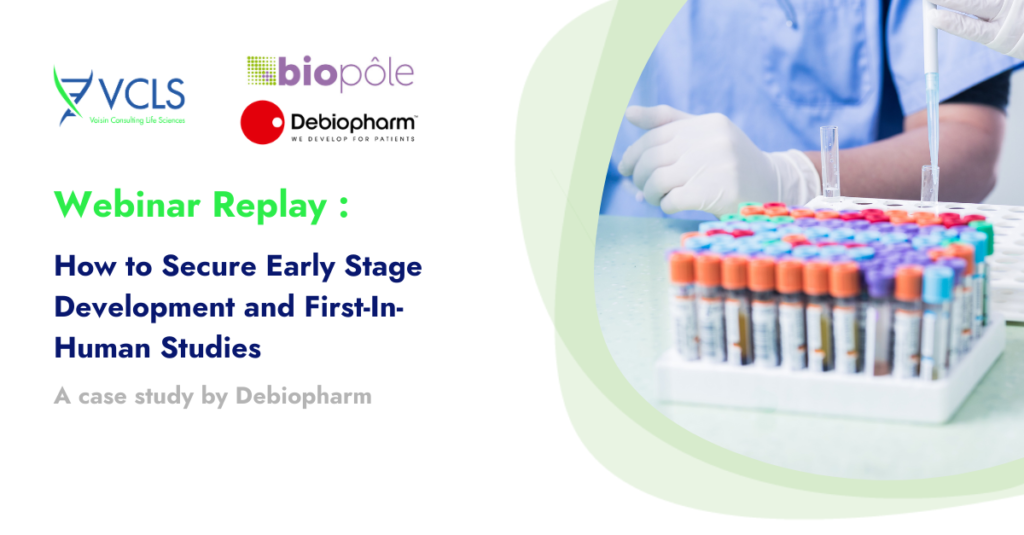 We co-organized this digital event with Biopôle Lausanne.
On this Webinar:  
Biopôle presentation (Olivier Philippe)                
Let us get ready for First-in-Human-Study (by VCLS)                
Coralie and Fréderic P. will present the main challenges typically faced by drug developers during this initial stage of development and will discuss how to mitigate the risks and engage with Regulators to de-risk situations which could ultimately lead to a clinical hold.
Xevinapant: A case study (by Debiopharm)              
The Debiopharm team present a case study, based on Xevinapant, a transformative drug for the treatment of patients with locally advanced head and neck cancer. This product originates from the University of Michigan and was initially developed by the small biotech Ascenta Therapeutics. Xevinapant was evaluated by Debiopharm on several occasions during its preclinical development and was finally in-licensed after clearing the US and China IND. Since then, Xevinapant has been explored in several indications and drug combinations in different regulatory territories.
Rosa and Frédéric L. share their experience on the in-licensing and development of this drug to highlight multi-dimensional challenges and solutions to guide early development of promising compounds in oncology.
Access the full webinar replay now
Fill in the form to download the content