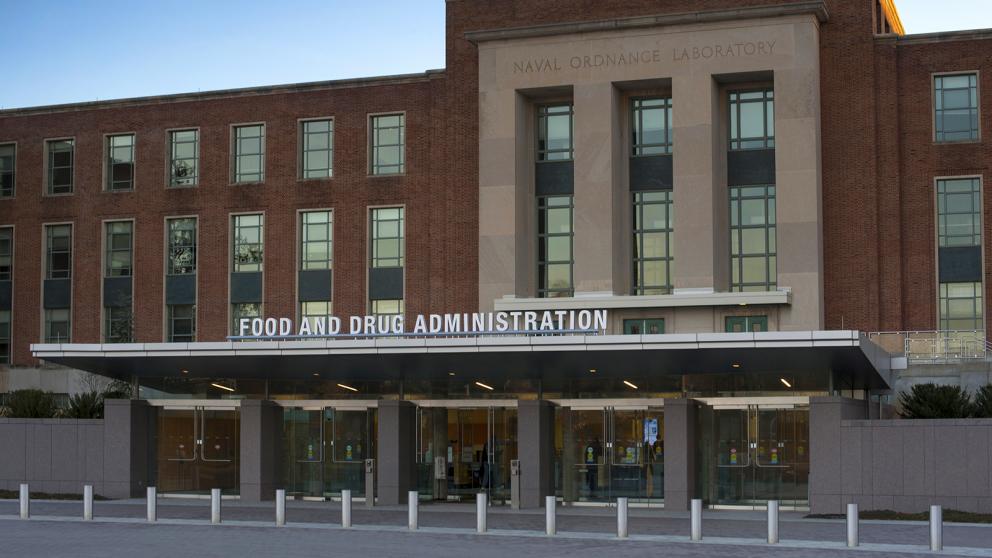 Introduction
The Food and Drug Administration (FDA) offers several routine meeting types including Types A, B, B (End of Phase (EOP)), and C as outlined in Formal Meetings Between the FDA and Sponsors or Applicants of PDUFA Products Guidance for Industry. These meetings are applicable to products regulated in the Center for Drug Evaluation and Research (CDER) as well as the Center for Biologics Evaluation and Research (CBER). The FDA also offers several medical device-specific meetings as outlined in Requests for Feedback and Meetings for Medical Device Submissions: the Q-submission Program Guidance for Industry and FDA staff. These meetings are applicable to products regulated in CBER and the Center for Devices and Radiological Health (CDRH). 
In addition to these routine meeting types, the three medical product FDA centers (CDER, CBER, and CDRH), as well as the National Institutes of Health (NIH), also offers several non-traditional programs. 
Depending on the product being developed, the status of development, and a company's goals, we highly recommend utilizing the programs offered by FDA and NIH to gain invaluable feedback in order to advance product development.  
Oncology Center of Excellence (OCE) 
Project Orbis
Project Orbis, an initiative of the FDA OCE, provides a framework for concurrent submission and review of oncology products among international partners. This project aims to facilitate a collaborative review to identify any regulatory divergence across review teams. However, each country remains fully independent on their final regulatory decision and the labeling. 
In September 2019 the first project Orbis action took place with the US FDA, Australian TGA, and Health Canada for simultaneous decisions in all 3 countries. The aim of this collaborative review was to identify any regulatory divergence across the review teams. At the time of the approval, each country issued their own drug labels for the product. The first drug approved by Orbis project was LENVIMA (active substance: lenvatinib) in combination with Keytruda (pembrolizumab) for the treatment of patients with advanced endometrial carcinoma. 
The FDA serves as the primary coordinator for application selection and the participating Orbis partners (POP) include Australia (TGA – Therapeutic Goods Administration), Brazil (ANVISA – Agência Nacional de Vigilância Sanitária), Canada (Health Canada), Singapore (HSA – Health Sciences Authority), Switzerland (Swissmedic), and United Kingdom (MHRA – Medicines and Healthcare products Regulatory Agency). 
In order for an application to be considered for Project Oribis, the product must treat an oncology indication and the application is generally expected to meet the criteria for FDA Priority Review (i.e., the drug is intended to treat a serious condition and, if approved, would provide a significant improvement in safety or effectiveness over available therapies). In addition, with regards to clinical criteria for FDA selection of applications for Project Orbis, the submission should include high-impact and clinically significant data. Lastly, the application can be submitted to the FDA for Project Orbis once topline results are available from the registrational clinical trials. 
An applicant will need to address the queries of the FDA and POP, submit an application under Project Orbis to the FDA, and the FDA will then liaise with POP and confirm their interest and availabilities for participating in a collaborative review.  
CDER Non-traditional Programs 
CDER's Emerging Technologies Program (ETP) with the Emerging Technologies Team (ETT)
CDER's ETP is comprised of representatives from CDER's Office of Pharmaceutical Quality (OPQ), including policy, product quality and inspection/compliance staff members. The program is designed to address regulatory challenges associated with the development of advanced technologies for manufacturing, testing and control of CDER regulated products. 
The ETP should be used when a sponsor/applicant is experiencing Chemistry Manufacturing and Controls (CMC)/quality and regulatory issues for products and/or CMC strategies where the proposed technology has the potential to improve product safety, identity, strength, quality and purity, and the new technology includes one or more elements subject to quality assessment for which the Agency has limited review or inspection experience. This type of interaction with CDER's ETT can occur at all stages of development. 
Some examples of emerging technologies include: 
Small Molecules:
Continuous manufacturing of drug substance and/or drug product

 

Model-based control strategy for continuous manufacturing

 

Continuous aseptic spray drying

 

3D printing manufacturing

 

Ultra-long-acting oral formulation

 
Biologics:
Continuous manufacturing for downstream drug substance processes or end-to-end process

 

Controlled ice nucleation for lyophilization processes

 

Advanced process control such as predictive modeling (AI) for process monitoring/control and closed loop bioreactor control

 

Multi-attribute method

 

Next generation sequencing

 
Small molecules and biologics:
Pharmacy on demand 

 

Closed aseptic filling system

 

Isolator and robotic arm for aseptic filling

 

Novel container closure system for injectable products

 
ETP provides access to early interactions with CDER prior to filing a regulatory submission and facilitates responses to inquiries from developers of innovative technologies. ETP also offers an opportunity to share potential policy issues that impede the implementation/approval of novel technologies.  
CDER/Office of Product Quality (OPQ)/ Office of Biotechnology (OBP) Seminar Series
This seminar series provides ongoing education on science, technology and advanced control strategies relevant to biotechnology, biomanufacturing, and protein therapeutic products to OBP and OPQ staff. In this seminar series, experiences, learnings, and challenges with novel CMC/quality and regulatory topics, at all stages of development, are shared with regulators. Though participation in the seminar series should not be viewed as surrogates for a formal regulatory meeting or opportunities to discuss regulatory filings/actions, it could serve as a venue to receive informal and general feedback directly from the regulators.  
Critical Path Innovation Meetings (CPIM)
CPIM was developed to address issues in drug development including, technical methods such as animal or computer-based predictive models, biomarkers for safety and effectiveness, and new clinical evaluation techniques. This program provides a forum for FDA and stakeholders to discuss potential scientific advancements in drug development.  
In a CPIM, the requester can discuss a methodology or technology for CDER to provide general advice on how this methodology or technology might enhance drug development. CDER will identify the larger gaps in existing knowledge that requesters might consider addressing during their work. In addition, CDER expects to become more familiar with prospective innovations in drug development, broadening its regulatory perspective.  
CPIM discussions are non-regulatory, drug product independent and nonbinding on both FDA and CPIM requesters. This mechanism does not substitute for formal pre-IND, IND, NDA, BLA, or other regulatory meetings, is not a venue for entities to market commercial products to or seek endorsement from the FDA and does not permit an in-depth review of data by the FDA. 
Examples of CPIM topics include: 
Biomarkers in the early phase of development and not yet ready for the Biomarker Qualification Program (BQP)

 

Clinical Outcome Assessments in the early phase of development and not yet ready for the Clinical Outcome Assessment Qualification Program

 

Natural history study designs and implementation

 

Emerging technologies or new uses of existing technologies

 

Innovative conceptual approaches to clinical trial design and analysis

 
CBER Non-traditional Programs 
CBER Advanced Technologies Team (CATT)
The CBER Advanced Technology Program is designed to address regulatory challenges associated with the development of advanced technologies for the manufacturing and testing of CBER regulated products. 
Interaction with CATT should be considered for CMC/quality and regulatory issues for products where the center has limited experience with the manufacturing or development process. These interactions occur at a very early stage of development and the discussions are not product-specific. 
INitial Targeted Engagement for Regulatory Advice on CBER producTs (INTERACT)
INTERACT is an informal, non-binding, preliminary consultation for innovative investigational products at an early stage of development on issues that are not yet at the pre-IND meeting phase. This program should be used for innovative investigational products that introduce unique challenges due to the unknown safety profiles resulting from the use of complex manufacturing technologies, development of innovative devices, or cutting-edge testing methodologies. 
Where interaction with CATT is used for non-product specific discussions, INTERACT should be product specific CMC/quality, nonclinical, clinical, and regulatory issues to be evaluated in a clinical study.   
Both the CBER Advanced Technology Program and INTERACT provide access to early interactions with CBER prior to filing a regulatory submission and facilitates responses to inquiries from developers of innovative technologies. 
Manufacturers Assistance and Technical Training Branch (MATTB)
MATTB is a group dedicated to responding to public inquiries for information from the biologics industry and educating stakeholders with understandable and accessible science-based regulatory information. Inquiries that are general in nature and not related to a specific regulatory submission should be directed to MATTB. And MATTB is committed to providing stakeholders with timely, accurate, and useful information about CBER regulated products. 
Device Related Programs
Drug Development Tool (DDT) Qualification Programs and Medical Device Development Tool Program (MDDT)
FDA has "qualification" programs to support drug development by qualifying methods, materials, or measures that can potentially facilitate drug development. Qualification means that the FDA has evaluated the tool and concurs with available supporting evidence that the tool produces scientifically plausible measurements and works as intended within the specified context of use. 
Both DDT and MDDT are qualification programs that qualify tools for sponsors to use in the development and evaluation of their products. DDT qualification program is specific for drugs and MDDT is specific for devices. These programs promote innovation in drug and medical device development and regulatory science to help bridge the gap between research of drugs and medical devices and the delivery of drugs and devices to patients.   
DDT and MDDT acceptance in the drug and device development and regulatory review process may be achieved through this voluntary qualification process as an alternative to an individual drug application or clinical practice acceptance. It can be used by drug and device developers that seek to partner with pharmaceutical companies developing a drug or class of drugs and wish to have their DDT as broadly accepted as possible.   
These programs provide a mechanism for early discussion about a development tool and allow drug and device developers to establish a Master File for their tool to be utilized in multiple marketing applications.  
Under the DDT qualification program, the drug developer can establish a formal Context of Use (COU) with the FDA so the submission is not reviewed under a traditional marketing application.  
Examples of DDTs and MDDTs include algorithms, patient simulators, clinical endpoints, animal models for use under the Animal Rule, biomarkers as surrogate endpoints, clinical outcome assessments (COA), and other tools that may meet the definition of a DDT. These tools aid in the drug development for CMC or clinical testing and help in the qualification of review for another medical device or a drug. 
NIH Programs
NIH Novel and Exceptional Technology and Research Advisory Committee (NExTRAC)
NExTRAC, under NIH, is a federal advisory committee that provides recommendations to the NIH Director and a public forum for the discussion of the scientific, safety, and ethical issues associated with emerging biotechnologies.  
National Organization for Rare Disorders (NORD)
NORD, in the Office of Rare Disease Research in NIH, is a nonprofit voluntary health agency that collects and distributes information on rare disorders. This patient advocacy organization is dedicated to individuals with rare diseases and the organizations that serve them.  NORD, along with its more than 300 patient organization members, is committed to the identification, treatment, and cure of rare disorders through programs of education, advocacy, research, and patient services. 
The FDA will collaborate with NORD to develop a pilot project that will bring rare disease patients and FDA medical reviewers together in a series of listening sessions. These listening sessions will allow patients to share their experiences and help FDA review staff understand what is important to patients when it comes to managing their diseases and improving their quality of life. 
Published: 29 Sept 2021