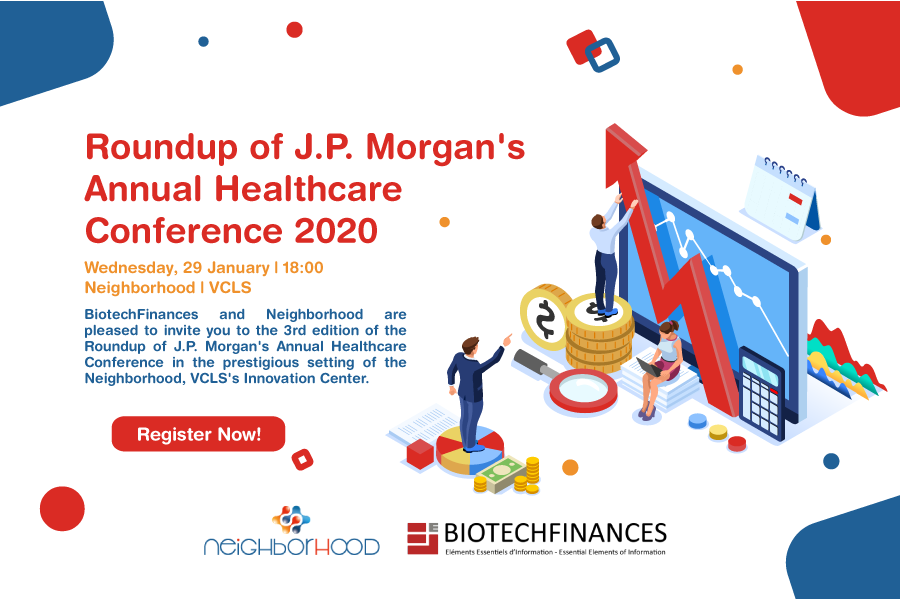 Event of
Wednesday, January 29, 2020 - 18:00
Biotech Finances and Neighborhood are pleased to invite you to the 3rd edition of the Roundup of J.P. Morgan's Annual Healthcare Conference in the prestigious setting of the Neighborhood, VCLS's Innovation Center.
Back from the 37th JP Morgan Healthcare Conference in San Francisco, the editorial staff of Biotech Finances, the only French-speaking professional media company that has attended this event for 3 years offers you:
Roundtable talks on "prospective biotechs 2020"  with key industrial and financial players at this major annual meeting, which sets out the year's main trends in financing and development of the sector.
We'd love to get to know you
Join us, we offer you an extraordinary chance to learn, to develop and to be part of an exciting experience and team.
Tell us your story